Cat and Dog Kennels in Victoria, BC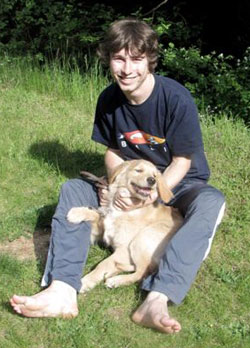 Welcome to Dogwood Boarding Kennels and Cattery!
We have been the pet care facility of choice for numerous people and their dogs and cats since 1978.

Dogwood, a fully licensed and insured home away from home, is located in a tranquil country location in Highlands, near Victoria, BC, only five minutes from Costco and Home Depot. The well-being of the pets in our care is of utmost importance. Our family owned and operated kennel is designed to facilitate frequent human interaction and monitoring, has radiantly heated floors during the cold months and is secure, clean, and easily maintained.
Prior to boarding new dogs, we have an initial 'Meet and Greet' with you and your dog followed on another day by a free, few hours, stay at the kennel so your furry family member has a chance to become quietly familiar with new surroundings and for us to establish a positive relationship with them. We may also suggest, or require in some circumstances, an overnight stay while owners are still home and available should the pup/s show certain signs of separation anxiety, this is usually helpful for sensitive pups to adjust even more slowly to being away from their human family .... there is the usual boarding fee for the overnight stay. Our 'Gentle Introduction to the Kennel' is unique in Victoria and has proven to be of great benefit to the pets and reassuring to their owners.
Please Note: Dogs and cats from different families are always boarded and exercised separately in order to reduce stress and to eliminate the possibility of injury due to fighting or roughhousing."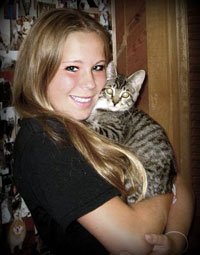 We are usually open seven days a week, by appointment only, from 9:00 am until 12:00 noon and from 4:00 pm until 6:00 pm (closed from 12:00 noon until 4:00 pm also closed to the public Christmas Day, Boxing Day and New Year's Day).
Please phone 250-478-0073 to make booking and visit arrangements, we are very happy to provide you with more information, address any questions you may have and to show you our facility. You may also email us by clicking on the icon above and we love likes on our Dogwood Boarding Kennels and Cattery Facebook page.
Our excellent '4 Dirty Paws Pet Grooming by Jennifer' service for dogs and friendly kitties is available by appointment via phone or text at 250-634-8818, whether or not your pet is boarding with us at the time. Also see the 4 Dirty Paws website (www.4dirtypaws.com) and Facebook page.
Visit other pages of this website to learn more, read the testimonials, and see the photo gallery.